Home > Products > Ergonomic Accessories > Solution 2CC
Solution 2CC
ESI
Articulated keyboard system for 90º corners worksurfaces
448.99

$
You need volume discounts?
Contact us at 514.754.0103 to benefit from the best possible offer on this product!
In stock - Delivery 7-10 business days
Free delivery
Add to cart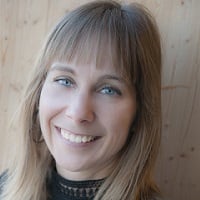 Your furniture consultant
All our orders are finalized and placed by our furniture consultants. They will work with you to make sure you get exactly what you want.
Click on Get your personalized quote or send us your cart and we will contact you to finalize your order.
Recommended for 90º corners worksurfaces only
25.0″ cut corner platform made from 0.3″ thin black phenolic
Lift‑and‑lock height adjustment with dual swivel adjustment
9.3″ height adjustment range of 2.5″ above surface and 4.5″ below
Innovative dial tilt makes angle adjustment quick and easy angle adjustment ± 15°
21" smooth glide storage track with 360° swivel mount.
Full lenght palm rest
15 years warranty on articulating arm/platform and 2 years on palm rest/mouse pad
Related products
Price request
By filling out this form, one of our consultants will be happy to contact you to answer your questions.