Home > Products > Architectural Walls > Lightline
Lightline
KI
Lightline architectural wall
Available 14 days following the order.
Delivery and installation not included
Get a quote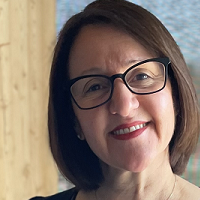 Your furniture consultant
All our orders are finalized and placed by our furniture consultants. They will work with you to make sure you get exactly what you want.
Click on Get your personalized quote or send us your cart and we will contact you to finalize your order.
Lightline is a pre-assembled, unitized glass wall system dedicated to the enhancement of light. Its seamless connections maximize natural light for brighter, more efficient spaces while providing visual unification between architecture and furniture. Unlimited butt-glazing lets you design spaces with no visual breaks, because Lightline doesn't require vertical posts. And its thinner, smaller rectilinear profiles go practically unnoticed.
Lightline architectural wall features pre-assembled construction with ½"-thick glass, seamless glass joints, passive top and bottom channels, and beautifully designed hardware, including full-height sliding glass door mechanisms. The thicker glass provides superior rigidity and sound attenuation. Glass edges are flat polished and chamfered to a precise angle, forming a virtually seamless fit when combined with the dry joint.
Versatile and adaptable, Lightline architectural wall easily integrates with permanent construction, existing architecture and KI's Evoke and Genius architectural wall. Lightline is the only fully unitized storefront solution that can be easily moved and reconfigured without waste and with minimal labor.
Features and highlights:
Ceiling heights up to 120″ and widths from 12″ to 48″
Frameless glass up to 108″
Panel thickness of only 2.25″ at the base
Sleek visuals with rectilinear profiles
Maximum flexibility and reusability with a large range of adjustment to both base and ceiling areas
Versatile door offerings include sliding or hinged
Glass corners or 3-way connections included as standard options
SCS Indoor Advantage™ Gold Certified for Indoor Air Quality
10-year warranty
Related products
Price request
By filling out this form, one of our consultants will be happy to contact you to answer your questions.