Home > Products > Architectural Walls > Genius
Genius
KI
Genius architectural wall
Available 14 days following the order.
Delivery and installation not included
Get a quote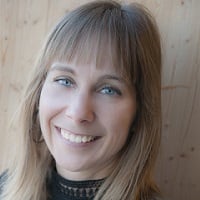 Your furniture consultant
All our orders are finalized and placed by our furniture consultants. They will work with you to make sure you get exactly what you want.
Click on Get your personalized quote or send us your cart and we will contact you to finalize your order.
The basic task of a wall is to segment space and provide privacy. Genius® architectural wall does that and more, creating highly functional spaces that promote efficiency and productivity. It easily accommodates those needs through customizable designs and configurations.
With an unlimited offering of options, materials, textures, colors, door styles and configurations, Genius architectural wall offers the design flexibility to create unmatched visual impact. From offices to conference rooms to storefronts, Genius architectural wall has the product depth to achieve any look in any environment.
Frames can be specified in materials ranging from anodized aluminum to solid wood. Choose from glass or veneer, sliding or swinging doors with hidden or exposed hardware. The range of options eliminates boundaries on what designs are possible.
Features and highlights:
Create beautiful and highly functional spaces that promote efficiency and productivity
Integrate with worksurfaces, storage and accessories to create streamlined workstations
Deliver power and data where they are needed
Seamlessly integrate power and data as well as hang-on components and accessories
Glass transoms or clerestory windows brighten the room with added daylight
Custom graphics and field-applied film on glass provides endless opportunities for client personalization
Specifiable in myriad materials, finishes, textures, colors and configurations
Panel shells are available in solid materials, glass or a combination
Solid material options range from tactile fabric to rich wood veneer to powdercoat paint
Choose from sliding or swinging doors with frameless, framed or solid cores with hidden or exposed hardware
Alternate cornice-height walls with full-height walls to provide an open feeling and enhance visual interest
Butt-glazed glass panel width up to 120″ and standard ceiling height up to 120″ (3048mm)
Formaldehyde-free, fiber glass insulation installed in the factory in the frame and in the top distance channel
SCS Indoor Advantage Gold Certified for Indoor Air Quality
44 to 48 STC for Combination Panels
UL Listed plug and play factory assembled pre-wired electrical solution
Related products
Price request
By filling out this form, one of our consultants will be happy to contact you to answer your questions.