Home > Products > Architectural Walls > Evoke
Evoke
KI
Genius architectural wall
Available 14 days following the order.
Delivery and installation not included
Get a quote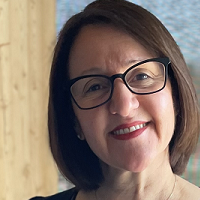 Your furniture consultant
All our orders are finalized and placed by our furniture consultants. They will work with you to make sure you get exactly what you want.
Click on Get your personalized quote or send us your cart and we will contact you to finalize your order.
Evoke is a breakthrough alternative to drywall that is changing everything – from the minds of architects to the hearts of designers. Now you have the freedom to express yourself in ways once thought unimaginable with a wall system. Featuring the passive aesthetics of drywall with virtually seamless reveal lines, Evoke is as flexible as a traditional movable wall, yet is screen-printable wrap able, and even paintable in the field – anything but dry.
With a construction process as simple as permanent wall, Evoke installs faster and easier than drywall (and other traditional movable wall systems) and can also be quickly reconfigured with far less waste at a minimal cost – giving contractors, architects and designers alike an unprecedented level of control.
Features and highlights:
Flexible like a traditional movable wall, but is also inkjet printable, wrappable, and even paintable in the field
Highly-rated acoustics allow you to keep private conversations in and unwanted distractions out
Effortlessly integrates the latest technologies within its pre-wired power system
Solid panels have 22-gauge steel skins and aluminum frames that attach with a unique fastener to create such a tight connection that the reveal is nearly seamless
Solid panel STC 50
Solid panel width ranges from 6″ to 48" and ceiling heights up to 120"
Standard panel thickness 3.5″
Can start from or attach to an existing wall product using a gasket, an expandable seal or a collapsible post
SCS Indoor Advantage™ Gold Certified for Indoor Air Quality
Panel frames are constructed from high strength 6063-T6 extruded aluminum
Pre-wired or conventional electrical with empty electrical, boxes and conduit
Option to add electrical in the field by a certified electrician
Price request
By filling out this form, one of our consultants will be happy to contact you to answer your questions.